Why to Live in Nairobi..? (photos)

As a thriving metropolis, Nairobi has everything to offer the world. It has beautiful tropical weather that just makes you want to smile. The people are very friendly, the skyline is a spectacle to marvel at and the best part is that it is authentically African with a blend of western culture, eastern culture and everything in between. Nairobi has the unique qualities of a metropolis, demonstrating the urban life and how beautiful it is. The city improves people's social lives, individuality and confidence; thus, making them feel more alive. So, if you think that the city life is for you, here are 25 reasons why Nairobi is an amazing place to live:
1. Laugh your heart out with Theatre and Plays
The local arts scene is very active in Nairobi. With rib tickling plays from some of the local powerhouses such as Heartstrings Kenya, you can always find a play or two that will keep you entertained on many weekdays and weekend evenings. Many of these plays are held at the Alliance Française or Kenya National Theatre.
2. Get cultured at the Museums and Art Galleries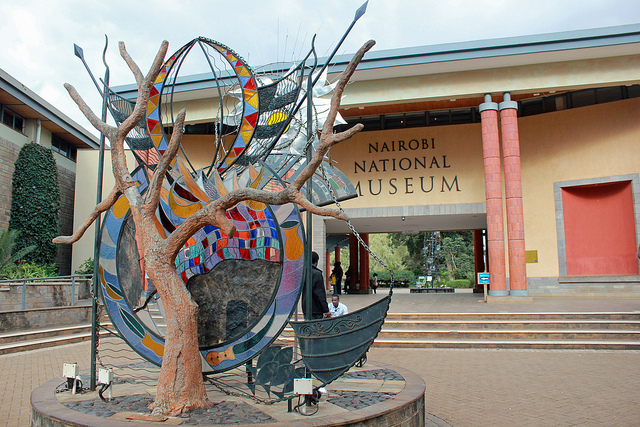 There is a select population in Nairobi that enjoys the arts and are 'cultured'. Granted, this is not the majority, but they are well catered for within their own niche. When it comes to Museums, the Nairobi National Museum is just a stone throw away, in Westlands. There is also Kenya Archives, right in the middle of the city and Nairobi Railway Museum. When it comes to Art galleries, Nairobi has quite an eclectic assortment. From Banana Hill Gallery, Nairobi Gallery to GoDown Arts Center. These galleries have an amazing collection of local art pieces that will take your breath away and challenge your art interpretation skills.
3. Affordable cost of living
Kenyatta Avenue | Photo Source: bauck.com
Every capital city comes with a certain standard cost of living. Unlike many other global cities, life in Nairobi is not costly. Nairobi has many lush farmlands just outside the city limits, which makes the produce market very favourable to the inhabitants of the city. Of course, it is a bit more expensive than rural living, but the food, the water, the houses and the electric bills are more manageable in Nairobi than it is in most urban cities in the world.
4. Making a living – You'll earn more here than anywhere else in Kenya
Nairobi is not only a beautiful city to live in, but it is a gorgeous metropolis to make a living as well. It is East Africa's most favourable business hub. The rest of the world has realized this as well because a great deal of Fortune 500 multinationals call Nairobi home. There are jobs available for those who are willing to look for them. The best part is that the Kenyan economy is very friendly to entrepreneurial endeavours. There are some of Africa's best infrastructure and structures that support self-employment in the city. No matter what your career is or what you want to do with it, you can do it in Nairobi.
5. Friendly locals: Interact  with easy going people
Make no mistake, Nairobi has the hustle and bustle that every other metropolitan city has. The only difference here is that, you get to deal with a friendly people. The people are polite, helpful, know how to have good conversations and have fun. Nairobians are always up for a party and will not hesitate to suggest the best and most entertaining places to visit on any night.
6. Attend glamorous social events
This is one of the most outstanding things about Nairobi; there is always a social event going on. From Rugby 7's tournament, to theme nights and drink ups, Nairobi has it all. If you love live music and 'spending the night under the stars', there are the occasional 'Blankets and Wine' events for you in Nairobi. If you are a club hopping party animal, there are literally thousands of clubs and bars within and outside the city centre. There are also evangelical crusades, Rhino Charge weekends, Safari Rally events, charity marathons, celebrity drink ups, food tasting events and open market days held by some of the most renowned companies in the country such as Safaricom. The best part is, once you attend one of them, you will find it very easy to get into the city's social circles.
7. Go for soothing nature walks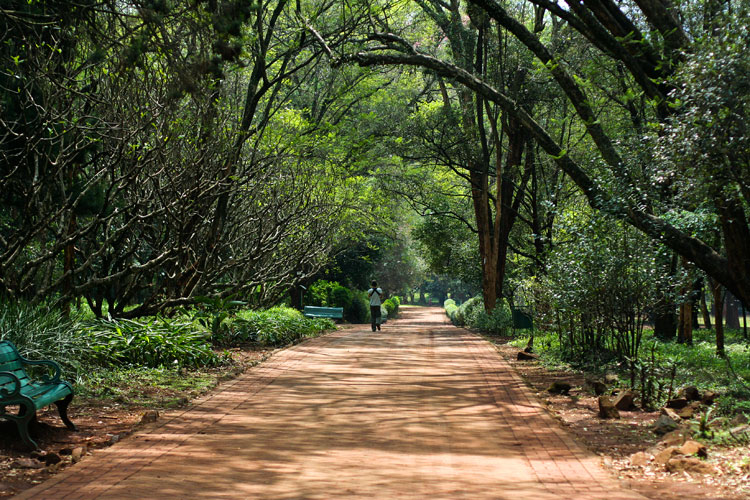 There are quite a number of nature trails and walks that you can visit within the city. The Nairobi Arboretum is only a 10 minute walk from the CBD, and we also have The Nairobi Safari Walk in Lang'ata. The Karura Forest, which is about 15 minutes from the city also has a host of nature trails. For those who want to sojourn with nature without going too far out of their way, you can take  a nature walk within the quiet natural sanctuary of Uhuru Park.
8. Get mesmerized at the 7D movie theatre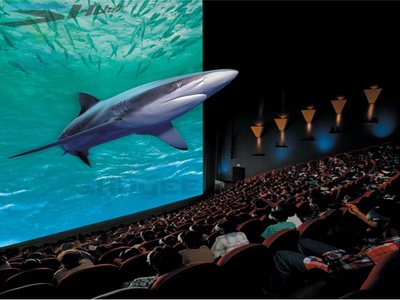 Kenya has East Africa's first 7D movie theatre, which is situated in Nairobi. This is a movie theatre that will leave you feeling like you just played a leading role in the film. Located at Thika Road Mall, which is only 15 minutes from the CBD (thanks to the Super Highway). Now you can experience movie nights like you have never before. Literally, you have never experienced anything like the 7D movie theatre before, the experience is amazing, your seat shifts, the bullets and spears fly at you, smoke engulfs you; and people walk right through you. It is like 3D cinema on caffeine. It is absolutely….inter-dimensional. No pun intended!
9. Go Uptown to Galleria Shopping Mall
Galleria has become one of Kenya's premier shopping destinations of late. The mall is on Lang'ata Rd as you head towards Karen. The shops carry very trendy clothes, jewellery, and electronics among a wide assortment of goods. You can also find great food joints such as the giant first food franchise, KFC. But if fast food is not what you are looking for, then you can eat at one of the many high end restaurants within the shopping mall. There is ample parking for everyone and a host of ATM's so you never run out of cash.
10. Get everything you need at 

Nakumatt

 Junction Shopping Mall
This is one of the biggest shopping malls in Kenya. It is on Ngong Rd and it carries very high end merchandise. In all of the malls in Kenya, you will find very popular brands that the world considers trendy. From Hugo Boss to Versace, Yves St. Laurent to Prada. The Nakumatt Junction is a beautiful mix of high end and affordable shopping as there are shops such as Zucchini that offer the freshest produce and, as the name suggest, a Nakumatt supermarket. This is the premier supermarket for Kenyans. It is affordable and has a motto that says, 'All under one roof' that they actually stick to.
11. Get fancy at the Village Market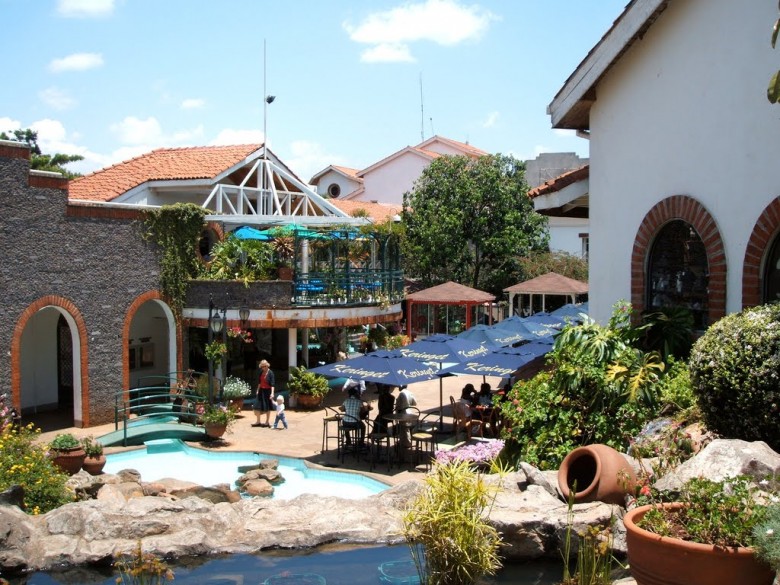 This is an exclusive shopping mall that is located in Gigiri, Kenya's expatriate district. Apart from having everything a shopping mall should have, the Village Market has a water slide, mini-golf course and a beautiful compound that tries to blend into the leafy suburb it is situated within.
12. Spend quality time at the Sarit Centre
This is the closest shopping mall to the city centre. It is in Westlands and it is the oldest shopping mall in Kenya. It has grand cinema halls, floors and floors of high end goods, an eclectic arcade and an electronic store that will rival any in the country. It also has a host of restaurants within that serve the best meals within the shortest time possible.
13. Save money at the Thrift Markets
As we mentioned earlier, Nairobi has a little something for everyone. Within the city limits, you will find Maasai Markets on different locations and different days of the week. These Maasai Markets sell authentic Maasai curios and goods. But if you are after other kinds of second hand goods, then you might want to visit, Gikomba Market, Toy Market, Muthurwa Market or Kenyatta Market. These markets are open every day of the week and carry an assortment of goods that you will not believe. From high end designer clothes to your regular second hand goods.
14. Tour the City Market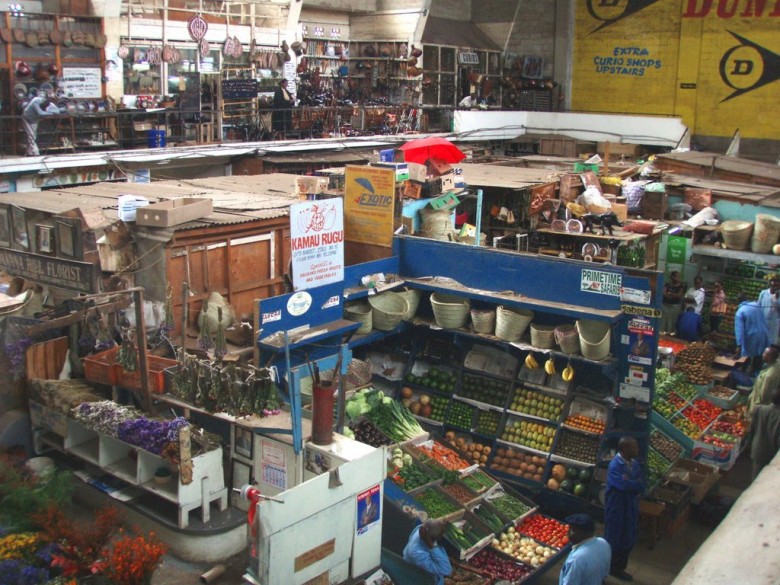 Smack in the middle of the city, there is a market called City Market, where fresh goods such as fresh fish, pork, lamb, beef, vegetables and even an assortment of flowers are sold. You will also find little restaurants within that make authentic African dishes for a very fair price.
15. Attend all sorts of Music Concerts
Depending on your taste of music, there is always one concert or another in Nairobi. Most of these concerts are held at the Carnivore Grounds, which is an establishment that doubles up as a bar, restaurant and family entertainment centre. Among the many well-known names that have been hosted at the Carnivore include Alaine, Sean Paul, Shaggy, The Game, Nameless, Sauti Soul and a host of other artists. If the concerts are not being held at the Carnivore, then you can find them at K.I.C.C. The announcements are usually made well in advance and tickets can be bought at the entrance, if they are not sold out already.
16. Go Crazy at the Soccer Matches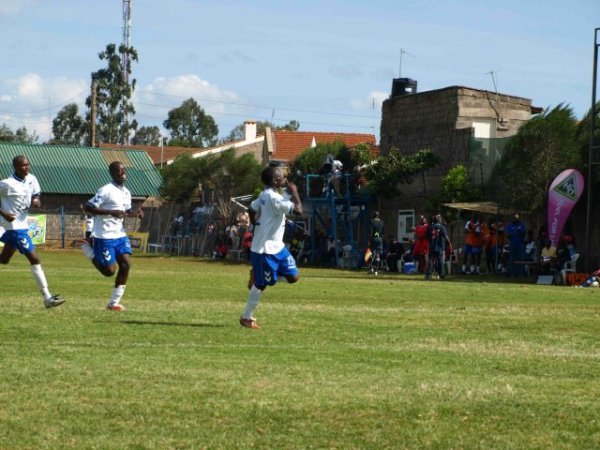 If you talk to anyone in Kenya about the state of football in the country, you will hear nothing but complaints. That is mainly because Kenyans are avid football fans who watch both the Kenyan Premier League and the Barclays Premier League. We also watch the Bundesliga, La Liga and Serie A. This makes weekends in Nairobi a very busy time. If the locals are not busy watching Gor Mahia, AFC Leopard of Ulinzi Stars battle it out in one of the many stadiums around the city, then they are huddled up in their local and non-local bars watching the English Premier League. Just a heads-up, most Kenyans are either Gor Mahia/AFC Leopards supporters locally and Manchester United/ Arsenal supporters on the international front. You will find pockets of other team supporters, but not as many as those belonging to the four mentioned teams. The rivalry between the fans is often very palpable during the games, but after, many of these supporters go to the bars and restaurants to cheer their British teams together (where fresh bouts of good ribbing ensure depending on which team is losing.)
It is safe to say, that we look forward to the weekends. Mostly because you get to hang out with friends and mercilessly tease whoever's team loses. It's all in good fun.
17. Unwind during Rugby weekends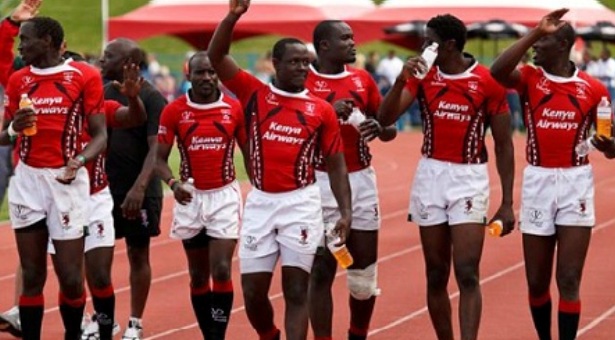 This is when it all goes down. If you hear that there is a Rugby tournament coming, prepare to have an insane amount of fun. Many of the different counties are now organizing their own tournaments. This actually means that there are going to be more and more rugby weekends coming up. Picture this; heart racing savagery on the field as your favorite team runs over the opposition; a very lively crowd on the stands and a great party after to make sure that no one passed out from all the adrenaline. Rugby weekends are just the best!
18. Wonderful housing
When it comes to housing in Nairobi, you will not find any shortage of what you want. There are upscale apartments, to luxurious homesteads, all within reach of the CBD.  The houses are absolutely beautiful and many residential estates have swimming pools and gyms within the compounds.
19. Good Roads
Nairobi now has super highways, bypasses and little avenues that are not only well constructed, but well maintained. Of course, there are still some parts of the city that have a few potholes here and there, but most of it has roads that can match up to international standards. This makes transport within and without the city much less of a nightmare as is with many African nations, or as it used to be in Nairobi itself.
20. Tee-Off at golfing destinations
If you are a high end business person travelling to Nairobi and would love a round of golf with your business partners, then you are in luck. Nairobi has a host of golf courses that would impress Tiger Woods. From the Muthaiga Golf Club, to Windsor, Karen and Railway Golf Club, you have a great many greens to tee off on.
21. Unique Cuisine and Accommodation
Every restaurant in Nairobi serves authentic African cuisine. But La Palanka, Amaica and Ronalos are the best within the city limits. If you are looking for good, spicy Indian food, then look no further than Haandi Restaurant. This franchise has quite a number of branches around the city. Their biggest branch can be found in Westlands. For the best Italian food, go to; Fogo Gaucho, in Westlands, Artcaffe, Mediterraneo, Trattoria, Osteria and Vineyard Restaurant & Wine Bar. These are some of the most amazing restaurants in the city that serve the best Italian food. Be it Chinese, Japanese or even Vietnamese and Korean food, you can find it in Nairobi. From outstanding Oriental restaurants such as Mister Wok, Tin Tin, and Double Dragon among many others.
Nairobi also has a host of 5 star hotels and restaurants that serve International cuisine. From Sankara, to Palacina, Tribe Hotel, Kempinski and the Hotel Intercontinental. Anywhere you go, you will find at least one restaurant that serves international cuisine. Your best bet will be to start with the malls. Especially Village Market and Galleria. These malls have some of the best and laid back restaurants that serve international cuisine. You can also try Sevens, at the ABC Place for a taste of great sea food.
22. No communication barrier 
Kenya is a country made up of 42 tribes. Nairobi is a metropolitan city that speaks mainly two languages, Swahili and English. Many residents of the city are well educated, or at the very least, educated. This means that almost everyone you meet speaks at least 3 languages: Swahili, English and their respective mother-tongue. This means that there is no communication barrier as long you speak English, you will always have someone to talk to in Nairobi.
23. Thrive in the 24 hour economy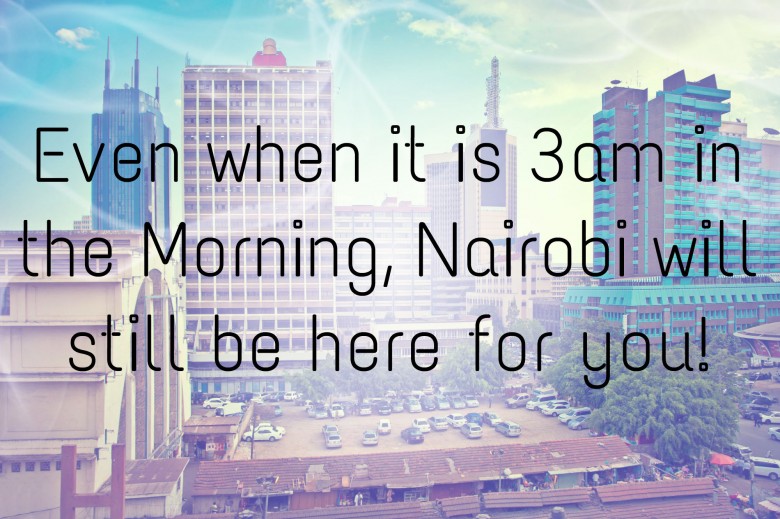 This is one of the main things that sets Nairobi apart, it is a city than runs on the 24hr economy model. You will always find a delicious food joint open, a hotel with amazing amenities, a bar, a restaurant, and even a supermarket. There is always public transport available, and the taxi services never close. You can enjoy life within the city at any time, night and day!
24. Rekindle your romance
This is one of the best cities when it comes to romantic destinations. Whether you are a simple, 'lay under the stars' kind of person, or a 'big romantic gesture type', Nairobi has it all. From beautiful hotels such as Serena and Kempinski, to wonderful camping sites and nature walks, in Nairobi, you have everything you need to spend quality time with the one you love and show them your romantic and loving side.
25. Easy access to the rest of the world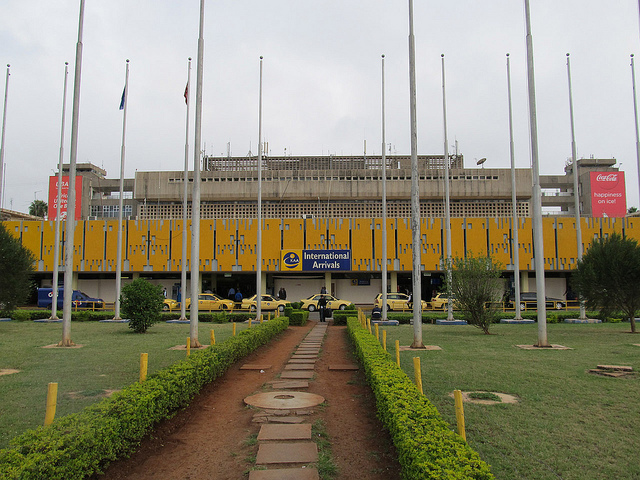 Photo Source: Hugues on Flickr
Nairobi is home to Kenya's biggest and most modernly advanced airport, JKIA (The Jomo Kenyatta International Airport). This allows everyone withing the city, and indeed Kenya, to have access to the rest of the world. Transport from and to the airport is always available and easy to procure.
All this makes Nairobi a wonderful city to live in. The best part is, it can only get better! Are you living in Nairobi? Share your experience with us in the comment below: